November update: Here is what we have done so far with the money you donated – In September, we replaced the front stairs leading to the men's bunkhouse, and the deck next to it.  The transformation was complete in time for our Schoolhouse night on September 23, where it was properly inaugurated by hosting the dance!  Next, the curtain seamstresses have been super-busy preparing our fresh, new curtains, which are replacing the rotted and stained curtains previously in Farwell Hall.  The doors in both the men's and women's bunkhouses are being replaced.  And today, the crew started work on laying fresh gravel for our parking lot.  All because of, and only because of you!
September update: Thank you, community members, for rising to the Challenge and raising $12,921 ~ very close to the $15,000 goal. Because of YOU, the interior of Farwell Hall will be painted and new curtains installed this winter. We will paint, repair and replace as far as we can make the funds stretch.
A note from Terri:With many thanks to one single, generous community member/donor, we now have $15,000 to spend on infrastructure repair. The donor challenges you, fellow community members, to match the grant. This is a one-time push to finish the many current building repair needs on our campus.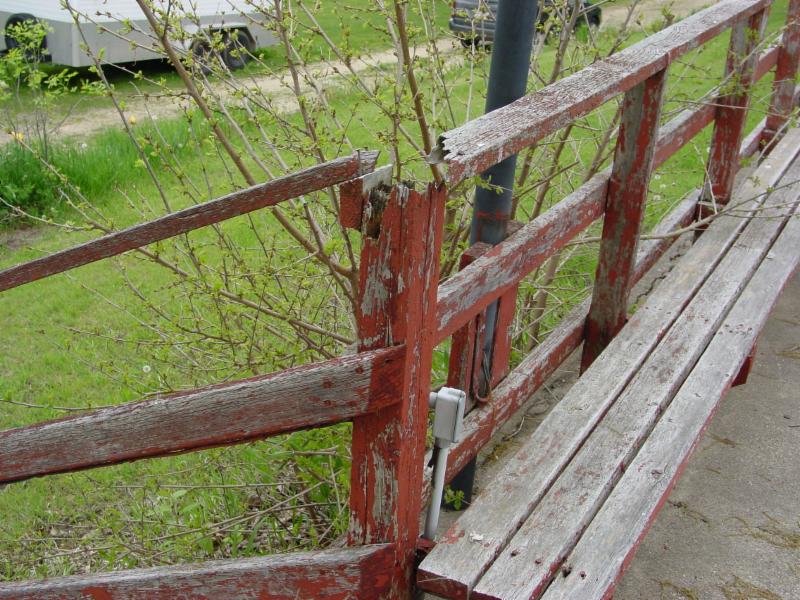 Since I first arrived here and found buildings in much need of attention, we have painted the bunkhouses, purchased 24 new bunkhouse mattresses, painted the farmhouse, painted the outside of Farwell Hall, roofed the garage and the two small sheds, repaired the cupola, painted Farwell Hall's basement floor, costume room and music room, and made many other minor repairs such as replacing rotting window sills.
Thanks to the Friends' Community Festival last July, we are currently working on replacing the railing and seats around the Schoolhouse. And we have re-roofed the men's bunkhouse, whose shingles were blowing off with every gust of wind.But there is so much more that needs to be completed!With our generous challenge grant, we plan to paint the inside of Farwell Hall and have new curtains installed immediately after Midwinter Festival.With your one-time challenge donation, we can also do the following:
* Replace the floorboards on the decking next to the men's bunkhouse
* Continue painting many surfaces
* Repair broken windows in the farmhouse
* Commission a new sign for the parking lot entrance
* Re-paint the Plum Grove Chapel
* Replace the fiberglass on the Greenhouse Tunnel
* Replace the front doors in the bunkhouses
* Other small repairs/replacements
* Clean up our many neglected gardens
* Rebuild our equipment/maintenance contingency fund
Can many do what one has done? Let's find out! Please rise to the occasion, and help match that first $15,000. The challenge runs through August 31, 2017. You can click and give via Paypal, or you can send a check, with "Challenge Grant" in the memo. We'll make sure your money goes directly to this massive repair project, making Folklore Village grounds and buildings something to be proud of again! We can only do this with your help, so please, give what you can today.Thank you,Terri Van Orman