Concert and Workshop with master Tuvan musicians and throat singers,

Alash Ensemble.
Folklore Village is pleased to welcome Alash ensemble back to Farwell Hall, with an afternoon throat singing workshop and an evening concert.
Alash ensemble is a trio of master throat singers (xöömeizhi) from Tuva, a tiny republic in the heart of Central Asia. The ancient art of throat singing (xöömei) developed among the nomadic herdsmen of this region. Alash remains grounded in this tradition while expanding its musical vocabulary with new ideas from the West.  All members of Alash were trained in traditional Tuvan music since childhood, first learning from their families, and later becoming students of master throat singers.
Under the guidance of Kongar-ool Ondar (best known to western audiences for his role in the film Genghis Blues), Alash began to forge a new musical identity. They introduced the guitar and sometimes even the Russian bayan (accordion) into their arrangements, alongside their traditional Tuvan instruments. They experimented with new harmonies and song structures. The effect is an intriguing mixture of old and new.
For this tour, Alash will be joined by Shodekeh, a professional beat boxer and vocal percussionist who has been performing and honing his craft since age nine.
By channeling the aural concepts of various instruments and soundscapes, he's able to vocalize the many dynamic emulations of everything from drum sets, synthesizers, turntables, congas, horns and bass guitars to ocean waves, sleigh bells, crickets and helicopters.  His keen musical ability and adaptability have enabled him to collaborate with artists across many genres (including music, dance, visual art), from different cultural traditions, and in an array of creative settings.
Throat singing workshop: 2:30 – 4:30
Learn the history, and the techniques of Tuvan throat singing, including hands-on practice in break-out groups with members of the band.
Workshop Registration:  HERE
Concert: 7:00 pm; doors open 6:30 pm
Concert Tickets: $15.00 in advance, through Brown Paper Tickets (below), or by calling the Folklore Village office at (608) 924-4000.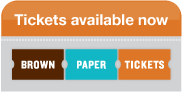 $20.00 at the door, night of performance.
This engagement is supported by the Arts Midwest Touring Fund, a program of Arts Midwest that is funded by the National Endowment for the Arts with additional contributions from the Wisconsin Arts Board and the Crane Group.
Thanks to radio station WORT for their support for this event!
~
September 5, 2020 –

Concert and workshops with the Bryan Bowers band.
Stay tuned for more information regarding times and ticket information.